Nikon 70-200mm f4 Review
We acquired one of the new Nikon 70-200mm f4 G AFS ED VR lenses over the holiday and I was very keen to try it out on my new body. I'd had a bit of a play with it to compare it against my older 80-200mm f2.8 AFD lens and I already knew it was a better lens. It wasn't as fast wide open, but on the D800E it was superior due to the more modern optics. I've loved my 80-200mm AFD, but it's time to move on. That lens is great on a D700, but just can't cut it on a D800E.
So just how good is the new lens? After all it's about $1,000 cheaper than the 70-200mm f2.8G AFS ED VR II, which is Nikon's flagship telephoto zoom. I don't do resolution charts, or make judgments based on specifications. I try the thing and see how happy I am with the results. As it happens, I have two (occasionally) willing daughters to help me determine, from a practical standpoint, if I could live with this lens and is it worth the $1,400 price tag.
Now, everyone likes comparisons. My go to portrait lens is the aged AF DC-105mm f2D. It doesn't have nanocoats, or vibration reduction, or silent wave motors. It is still, even on the D800E, a superlative piece of glass. If you shoot portraits, you need to seriously consider this lens, or it's longer brother, the AF DC-135mm f2D. So I tried this on the D800E first to make sure it's still as good as ever: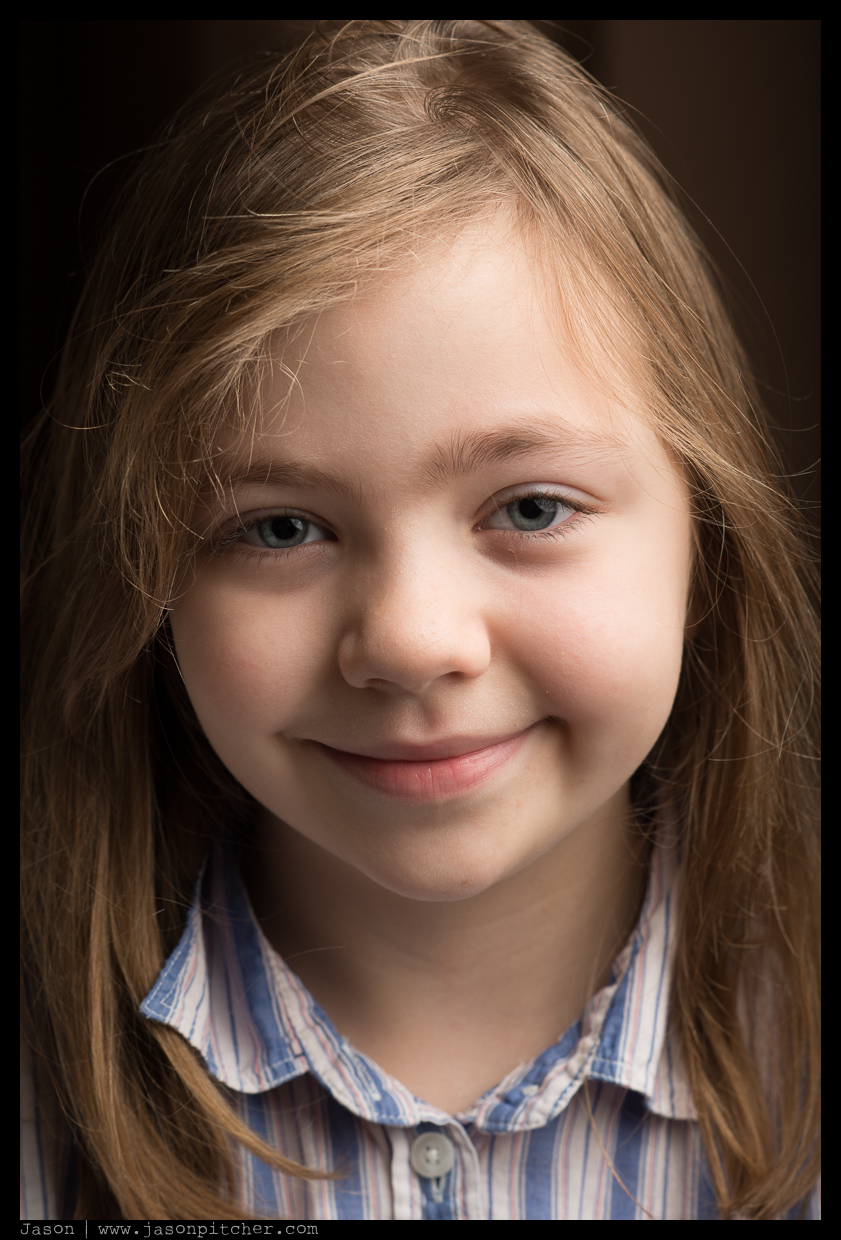 Now, this is not at 100% magnification (click the picture for a larger version), but the image is ridiculously sharp. Any picture taken of a woman older than 10 needs to be carefully edited because this lens shows every single tiny flaw! So, this is still my gold standard. For the technically minded, this was taken at ISO 100, 1/250s, f8.0. This is a straight raw conversion out of lightroom without doing anything at all to the image except jpg conversion from raw and screen sharpening.
So what about the new lens?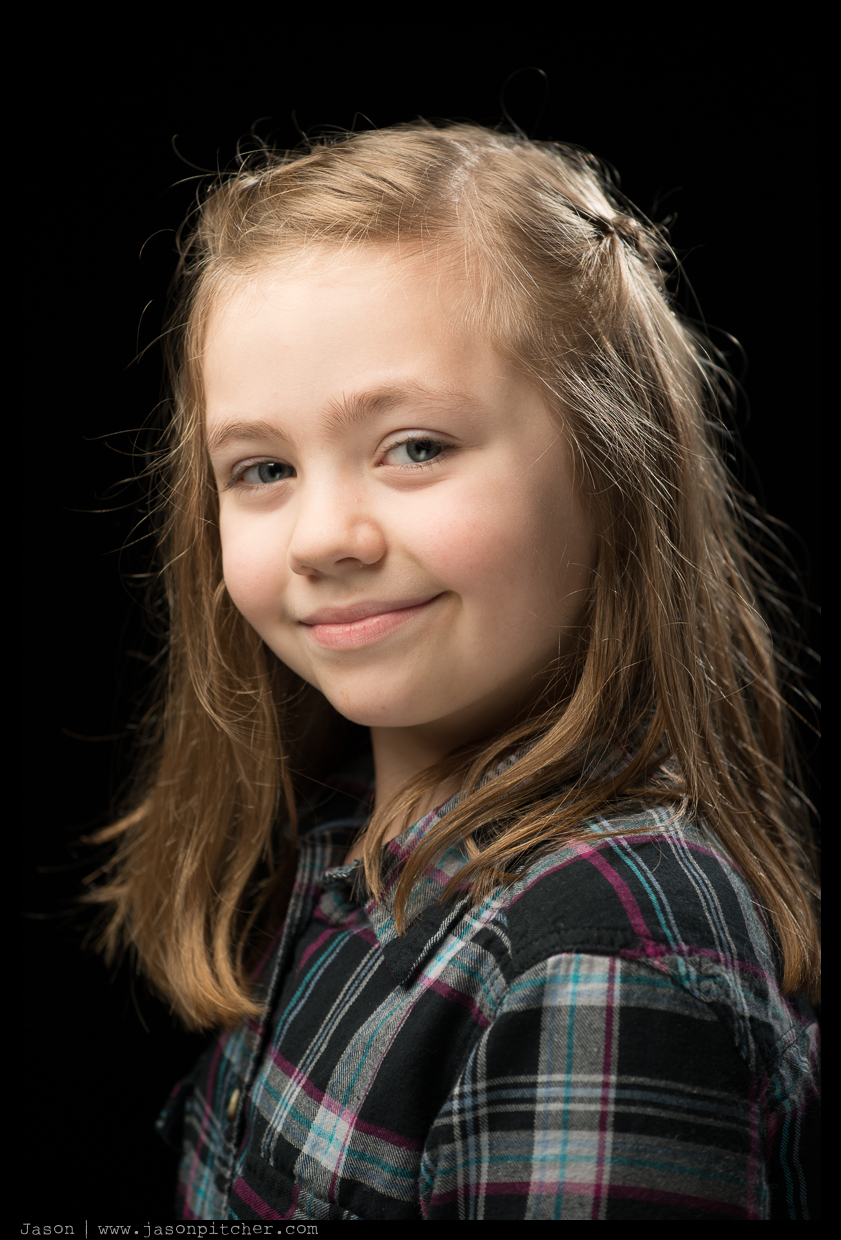 This is at ISO 400, 1/250s, f5.6, 160mm. Again, straight from Lightroom raw conversion with normal screen sharpening. And it is brutally sharp! Nice and contrasty, clean with good rendition of highlights and shadows. Basically as good as the 105.
For the shot below I got my older daughter to do something different. Her eyes were heavily shadowed by the scarf and I was curious to see if the lens / camera combo could get critically sharp focus in extremely low light: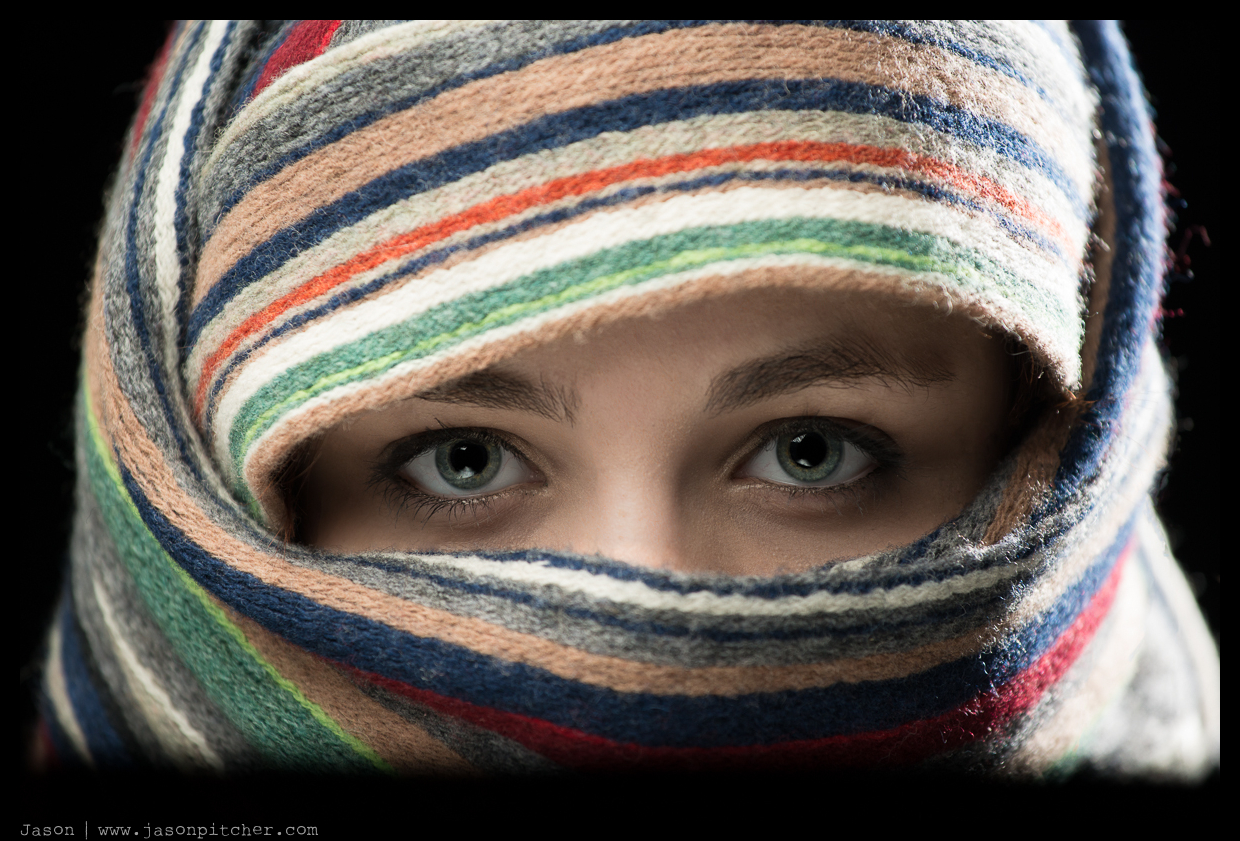 Oh yeah! This is one killer lens! The specs for the shot above – ISO 400, f1/320s, f5.6, 200mm. This time I edited it because she would have beat me to a pulp if I'd put the raw version up! This lens is not forgiving and shows every detail – just like the 105!
Since shooting these images, DxOMark has published their technical review of the lens, and they confirm my impressions of this lens. For a medium telephoto zoom it performs very well in tests. I don't shoot targets, I shoot pictures, and I'm delighted with this lens' performance.
There is one strike against the lens. For $1,400 it doesn't come with a tripod collar. That's a $200 extra! I'm not convinced it strictly needs it, but if you want one, wait for the aftermarket to crank out a $50 version.
But in terms of image quality, this lens is lovely. Now, don't get me wrong. This is not a definitive test. I haven't looked at edge sharpness, light fall off or other things that may affect lens performance in other circumstances or lighting situations. This was a quick test, but I'm very impressed. Shame I only got to borrow it.
More to come…….