PocketWizard FlexTTL & miniTT1 on a Fuji X100s
Following on from my last post about Cactus v6 triggers, I has some comments about using my existing PW setup as power controlling triggers instead of basic radio triggers. My focus before was using an old SB-26 with the Cactus triggers, so I didn't play much with my PocketWizard FlexTTL5 and MiniTT1 for Nikon triggers.
A comment on the last post said that if I held down the learn/test button for 5 seconds, it would set the triggers to basic mode. Unfortunately, with the latest firmware loaded (3.4) this doesn't happen. All the learn button does is find the best channels to control the system, nothing to do with setting basic trigger mode, at least as far as my system is concerned.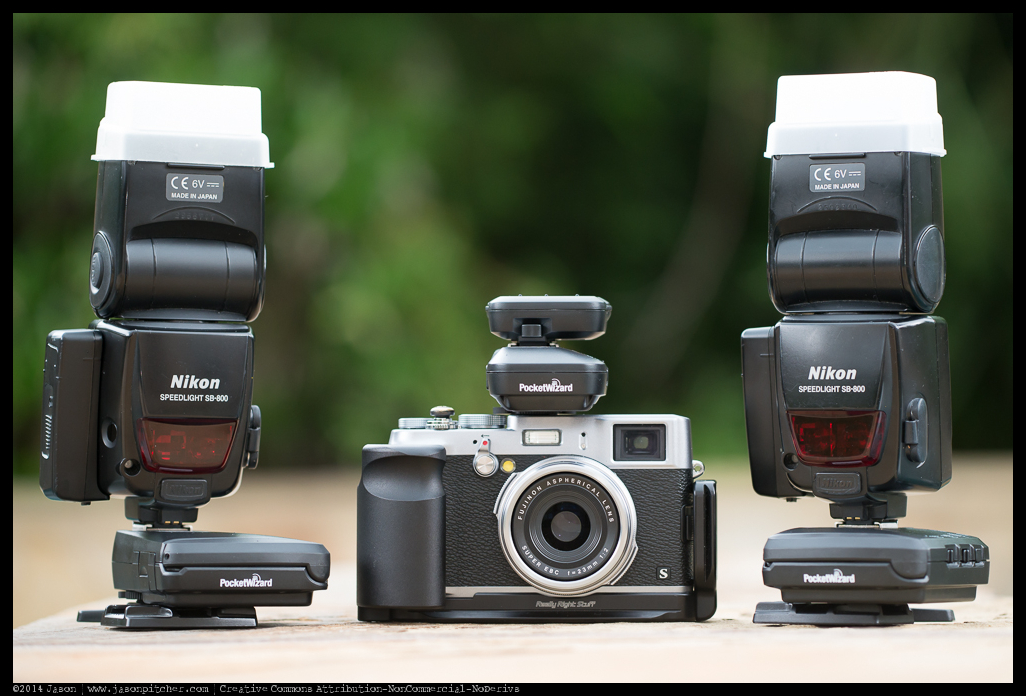 After a factory reset, I found that if I mounted a SB-800 on each transceiver,  I could set the switches on the AC3 to manual and control the power with the thumbwheels. This is with the miniTT1 mounted on the x100s as shown above. Hooray!
There is a lot to like about this set up. Unlike the Cactus v6, the MiniTTT1 is smaller and doesn't interfere with the shutter button. It's a bit taller, but not as cumbersome, so points for elegance.
So I thought I'd give the system a bit of a test. I was in a hurry, so this isn't as clean as I'd normally produce, but given the issues I uncovered, it'll become apparent why. I set the two flashes up to add highlights to a main from a big screen tv. Got my son to assume the typical gamer position and blasted away.
This system was, to be frank, crap. I had hell trying to control the flashes. I'd change the power settings on one, sometimes it would work, sometimes not. I'd switch one flash off on the MiniTT1, and they'd both still fire. If I hit the test button, I'd get multiple flashes from the guns (not even the same number), but that would update the schema so the top AC3 switches would do their thing. I'd mash the shutter and sometimes no triggers, sometimes one triggered, sometimes the other, sometimes both.
To put this in perspective, a setup that should have been about 10-15 frames to nail the look I wanted, took 142! I'd have been better off using the straight optical trigger. I know it's been a while since i've used the PW's on my Nikon, but I don't recall it being this bad! Maybe it was, and I just glossed over it, but I am not happy with these remotes. By contrast, the Cactus v6 just worked. I took the PW's off and put the Cactus onto the x100s and one of the same flashguns and not a single problem. Now, I haven't got 3 Cactus transceivers to see if they have issues with a multi-flash setup but it just can't be as bad as these.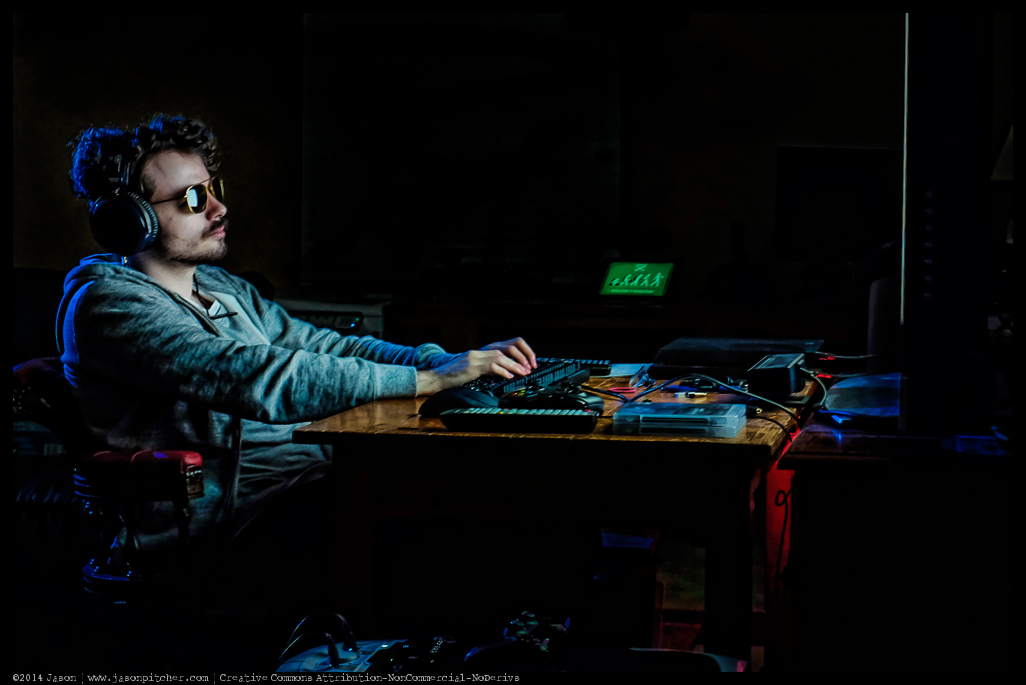 I'm disappointed. the PW reputation is very, very good, but these just don't stand up. I've had them a while, admittedly, but I checked the firmware for the latest, installed new batteries, cleaned contacts etc. Maybe I have a dodgy MiniTT1, I don't know, but I'm going to spend a little time this weekend with this system bolted on my D800 and see if it still has trouble.
At the end of the day, I prefer the PocketWizard form factor, but the Cactus v6 has them beat because they work as advertised. Not a straight comparison, because I don't have a dual flash setup, but I had far less trouble with the v6's. For what I want, remote power control of existing flashes, so far the Cactus is beating PW. I'm now really curious, as the V6's can control 4 independent flashes, of mixed types. If the V6 can do that seamlessly, with decent range, my PocketWizards are going on Ebay.
More to come…….
Standard disclaimer, I pay for all this stuff myself. No freebies or "review samples" or any comp at all. Just a consumer.
****UPDATE*****
I spent several more hours tonight trying to get the PocktWizards to work, and failed. Let me be clear, this is not the fault of the PocketWizards! I'm trying to use them to do something they were not designed to do! I have two FlexTT5's and a MiniTT1 for Nikon. On my D800 with SB-800 flashes, they work perfectly and consistently. When I try to use them with my x100s, they are extremely inconsistent. I'm not about to eBay my PW's, but I can't use them with my x100s. For that camera, with SB-800, SB-600 or SB-26 flashes, the Cactus v6's work perfectly and I have no reservations about recommending them.
At the end of the day, if I was just starting with radio triggers, I'd go with the v6's, just because of the sheer versatility. They seem to work with a wide range of flashes, and cameras, so it just makes sense if, like me, you want to control flash power from the camera position.