Cactus V6 With Fuji X100s
I've been playing with options for triggering off camera flashes recently, trying to find an optimal solution that works with my x100s. I'm a big fan of off camera flash, having discovered Strobist back in '09. David Hobby completely changed my attitude to using flash, making it way more fun than I ever thought possible.
I have a Nikon kit, with multiple SB 800 flash guns. It took me a while to find my comfort zone with the system, having been to a Joe McNally event and the Flashbus tour event. I won't go into the TTL vs Manual debate, you have to find your own sweet spot. For me, I prefer manual with control. That is, I'm basically lazy. I watch Hobby running around adjusting his power outputs and feel exhausted. I prefer to dial the power up and down from behind the camera – much more relaxing. This is almost TTL, but without the uncertainty and frustration.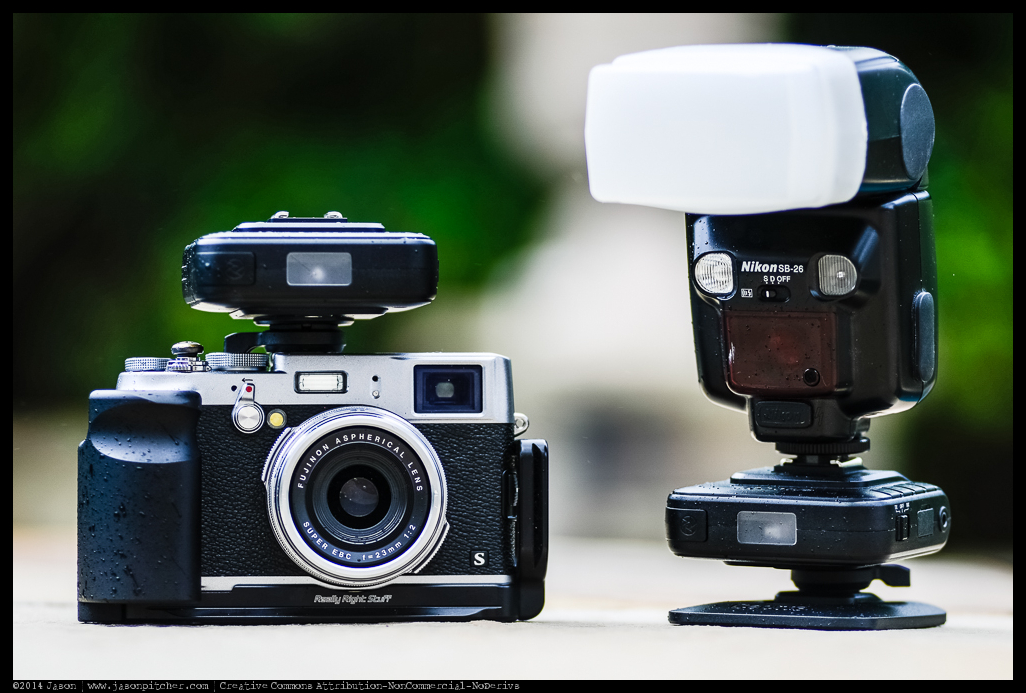 With the Nikons, I can do it all without any triggers. I just use the pop up flash on the D800. This works until bright sun or a Westcott Apollo gets in the way. To get around that, I first invested in a Radiopopper system, but I didn't enjoy that as it was TTL only. I then went to the Pocketwizard FlexTTL system when they finally brought it out for the Nikons. Perfect. I added the widget to control the power remotely and I was back in the sweet spot again.
Fast forward to 2013 and the X100s. Back to the dark ages (see, I do have a sense of humour). I can trigger my SB 800 flashes, but no control except running backwards and forwards. Line of sight only, no independent control. I've got a lot invested in those flashes and the Pocketwizards, so I really don't fancy replacing any of it, particularly as the Fuji flash system is a bit weak.
First thing, I need to trigger inside a Westcott Apollo. I can use the PW's, but I have to plug them into the computer to switch to manual trigger mode and that's annoying. Would have been sweet if the AC3 would control the power, but it doesn't. Time for some dirt cheap ($15) eBay triggers. I got a system from Ebay – noname brand ($15) that has two receivers and one transmitter.
Not bad, but no power control. That's a pain with a gun inside the Apollos skirts. Still, better than nothing.
Then Cactus release their v6 transceiver triggers. The marketing hype is promising, with full manual power control, 4 groups and all sorts of interesting features, like the ability to control analog flashes. I have an old Nikon SB 26 from film days that could get a new lease of life if these triggers live up to the hype.
I was mildly concerned with the cash layout on these triggers. The very respected Mr. Hobby had a lousy Cactus experience a while back and won't give 'em the time of day. Compared to PW's, the Cv6 are inexpensive, but they aren't eBay trigger cheap.
Still, I figured I'd give them a whirl. At the time of writing, the order has to come from Hong Kong, no US distributer. Placed the order for two, wait on delivery. After a surprisingly short wait, they arrived and I get to give them a go.
Too lazy to read the manual, I slap a couple of AA's in, attach a SB 600 and turn 'em on. A few button presses later and I'm up and running. Spin the dial and watch the power setting wizz up and down! Attach to the x100 and away we go. Set the flash mode to External Flash and the control freak is back in business. This is good!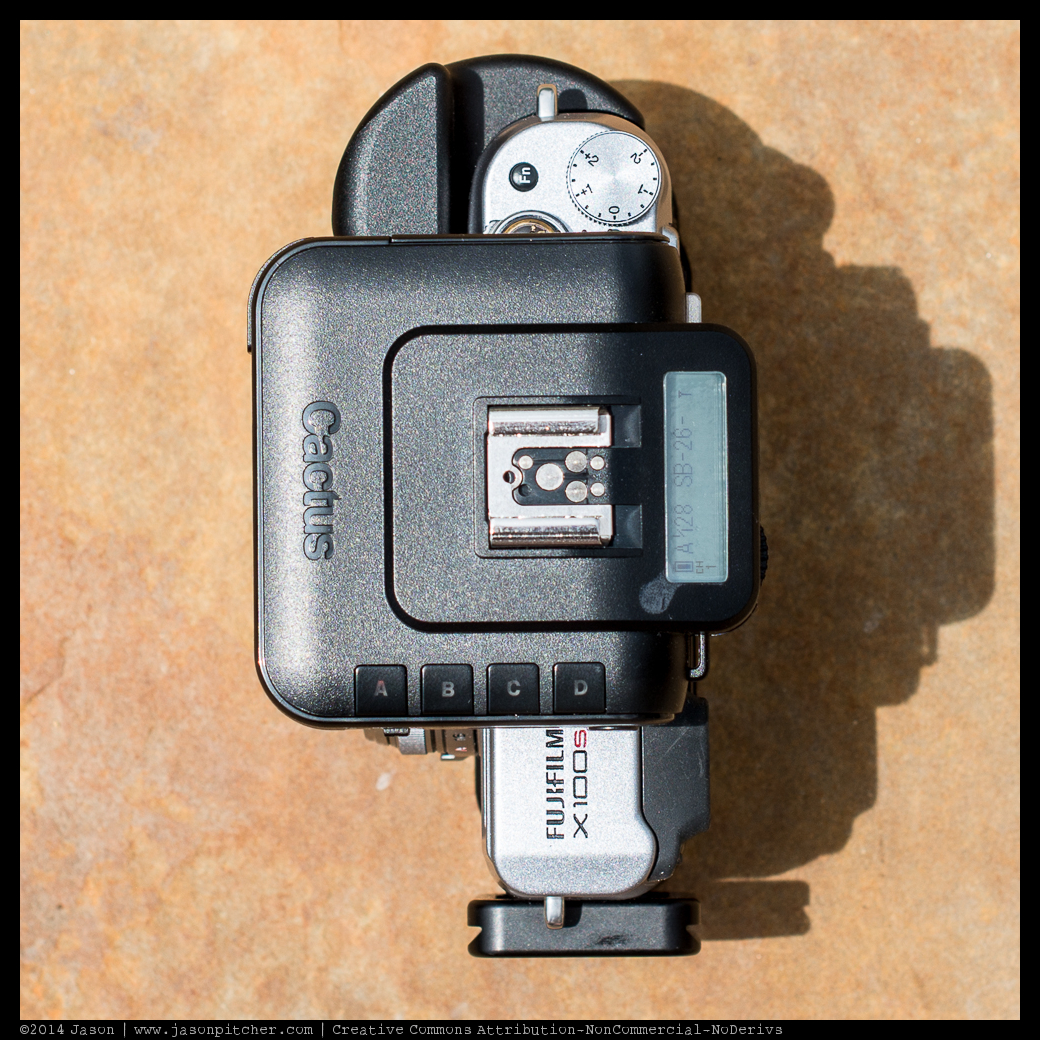 As you can from the fist picture in this post, I attached one to an old SB-26. This is an analog flash from the early 90's, that I still have for my old F90x, if film makes a comeback. Setting this up on the trigger was easy, once I read the manual a few times. Instant control! I can go from 1/1 power to 1/64 power at the spin of the wheel.
Thinking about this, if I had several of these, I could mix and match flashes and control them all independently. I can use these seamlessly with my SB-600, 800 and 26, controlling the power and balancing the output from the camera position. I think you could mix Canon / Nikon / Fuji etc. and balance the power. You can do it the Strobist way, and David is probably as fast as I am using these, but then he's good and I'm not. He can judge what to set a flash to by experience, I have to WAG it and use time inefficiently. I like these things.
The only downer is that these suckers are big! Because I have a soft release on the shutter button, it's actually a bit tight for my finger to comfortable roll the shutter. If I wanted to use a remote cable release, it isn't going to happen without adding a flash cord to get the trigger off camera. Not a big deal, I have an old SC-17 cord lying around somewhere that will suffice.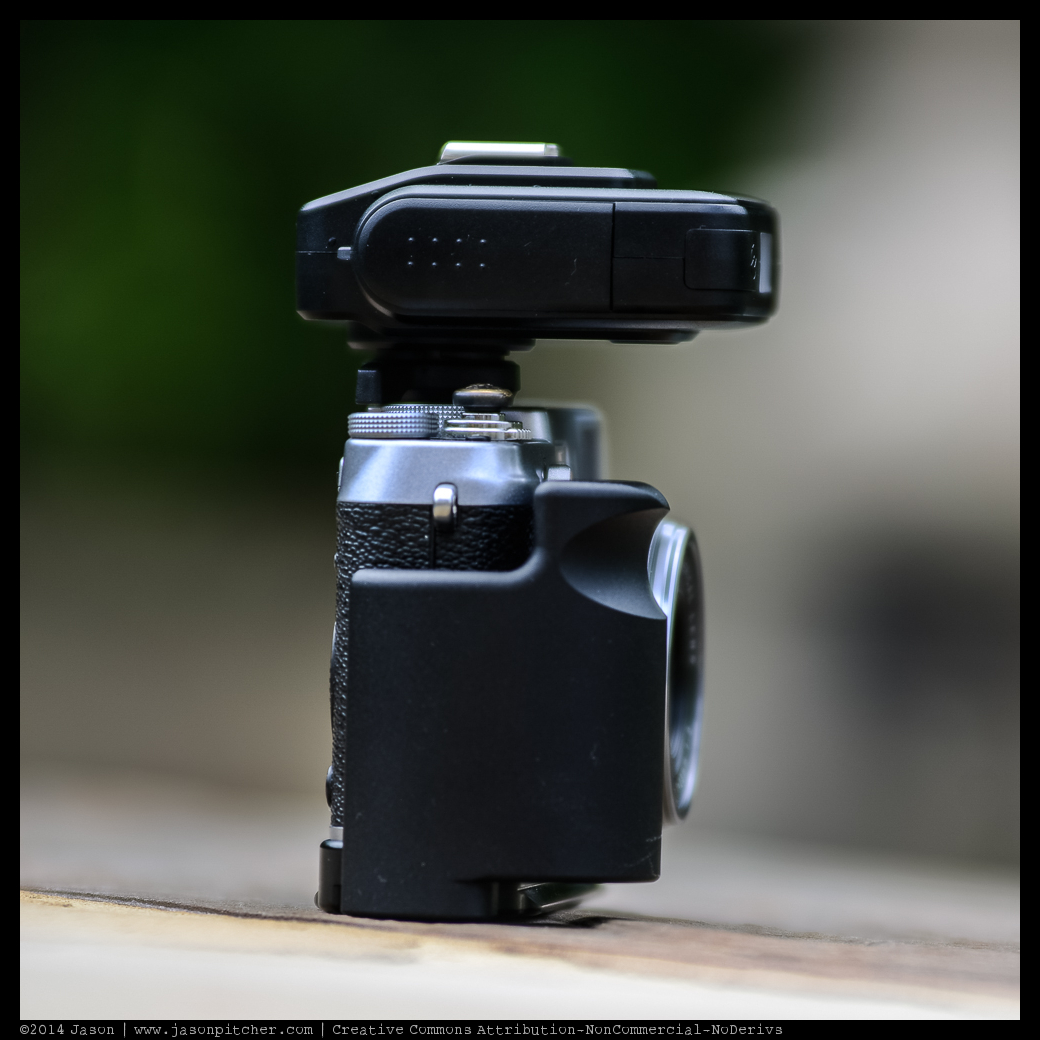 Still, initial impressions are good. The build quality is not PW, but it's not bad. The switches and buttons are built down to a price, you can tell by the inconsistency in the feel between units, plus the "scraping" of the wheel on the case as it's turned. However, the LCD panel is fine and the fit and finish is tight. There is a lot going for these, particularly if you have several old flashes you need to breath life into. But there are no pc sockets, so it'll get complicated if you need those. They do have optical slaves as well, which can be set to ignore pre-flashes. There is also a delay mode so you can set up effectively rear curtain sync. I haven't tried these features yet, so I don't know how good they are. They also have an x-sync port to wirelessly trigger a camera, but again, I can't comment on how well that feature works.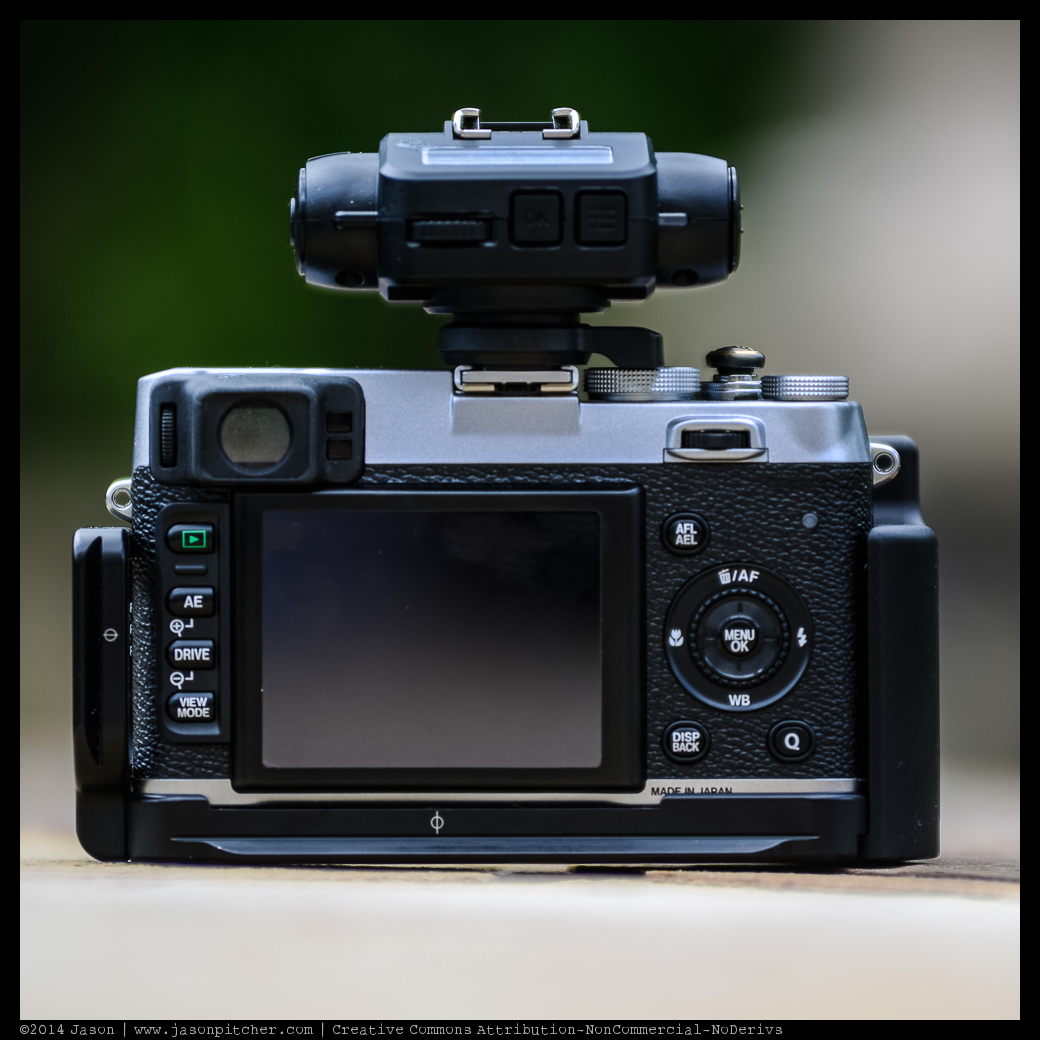 At the end of the day, these are probably my favourite triggers. My PW setup is good. Very good. But I'm keeping that dedicated to my Nikon system. PW of any type, on an X100s, are just radio triggers and these offer more flexibility. No TTL, of course, but to be honest, I don't like TTL much anyway.  They are a bit cumbersome, I wish they were half the size for portability. If (when) I add an X-Pro 1 to my arsenal, these will suit perfectly – especially as the X-Pro 1 doesn't have a built in flash to use as an optical trigger. I hate wires between the camera and flash, so these will add some interesting abilities to that system.
Can I recommend them? Yes, wholeheartedly. I wish they were better built, and I doubt they will stand up to heavy pro use, but on a cost basis, they are an economical solution that is a step above a standard radio trigger, without the complexity of trying to TTL. Given the technial abilities that are integrated into these triggers, you have to be impressed and I believe they do live up to the hype.
BTW, I have no commercial link to the manufacturer – just a customer.
More to come……..