Fuji X100s – Not a review
In 2012 I had a Fuji x10 as a walkabout / backup camera. I really liked the feel, design and handling of the x10, but I couldn't make the kind of images with it that I really wanted to without a lot of work. The main issue was the sensor size. A small sensor will always have noise issues and the Fuji x10's sensor was no exception. There was also the issue of the specular highlights rendering as white blobs, which was highly detrimental to the work I favour. Although the camera has it's faults, I used it relentlessly and it helped me capture some of my favourite travel images. Unfortunately, on a domestic trip at the beginning of the year, I lost the camera. Very careless of me, and I was miserable about it for weeks. It took me a few months, but I got over it and had to consider it's replacement. All of the reasons for getting the x10 were still applicable, but I really wanted something that could meet the image quality expectations that I have.
On January 7th of 2013, Fuji had announced the successor to the x10 – the x20. They also announced a refresh to the Fuji x100 – the Fuji x100s. I'd always loved the look of the x100, but it was reported as a quirky camera. Very capable, but quirky and slow autofocus. And very pricey! With the Fuji X100s release – a buzz started. Guys like Zack Arias and David Hobby, shooters that I respect and admire enormously, were saying things about the x100s that were suspiciously like paid endorsements – without being paid. Zack had an early production model and in March 2013, wrote one of the best camera reviews I've ever read. He followed it up with a second review in his inimitable style, and I had to take a look at this camera. David Hobby was also raving about it. I haven't met Zack, but I have met David, and I know he's not a bullshit artist. He doesn't spend his own money without knowing the value of what he's investing in, and he shares his knowledge and experience for free.
I took a look at the x20 when it became available, but not seriously, as it was still sporting a small sensor. I eyeballed the x100s whenever I could, but it was a rare beast to spot. My birthday came around and I took the plunge. I place one on order. Then waited. And waited. After 2 months, I got lucky and my order with B&H in New York was filled and it was in my hands!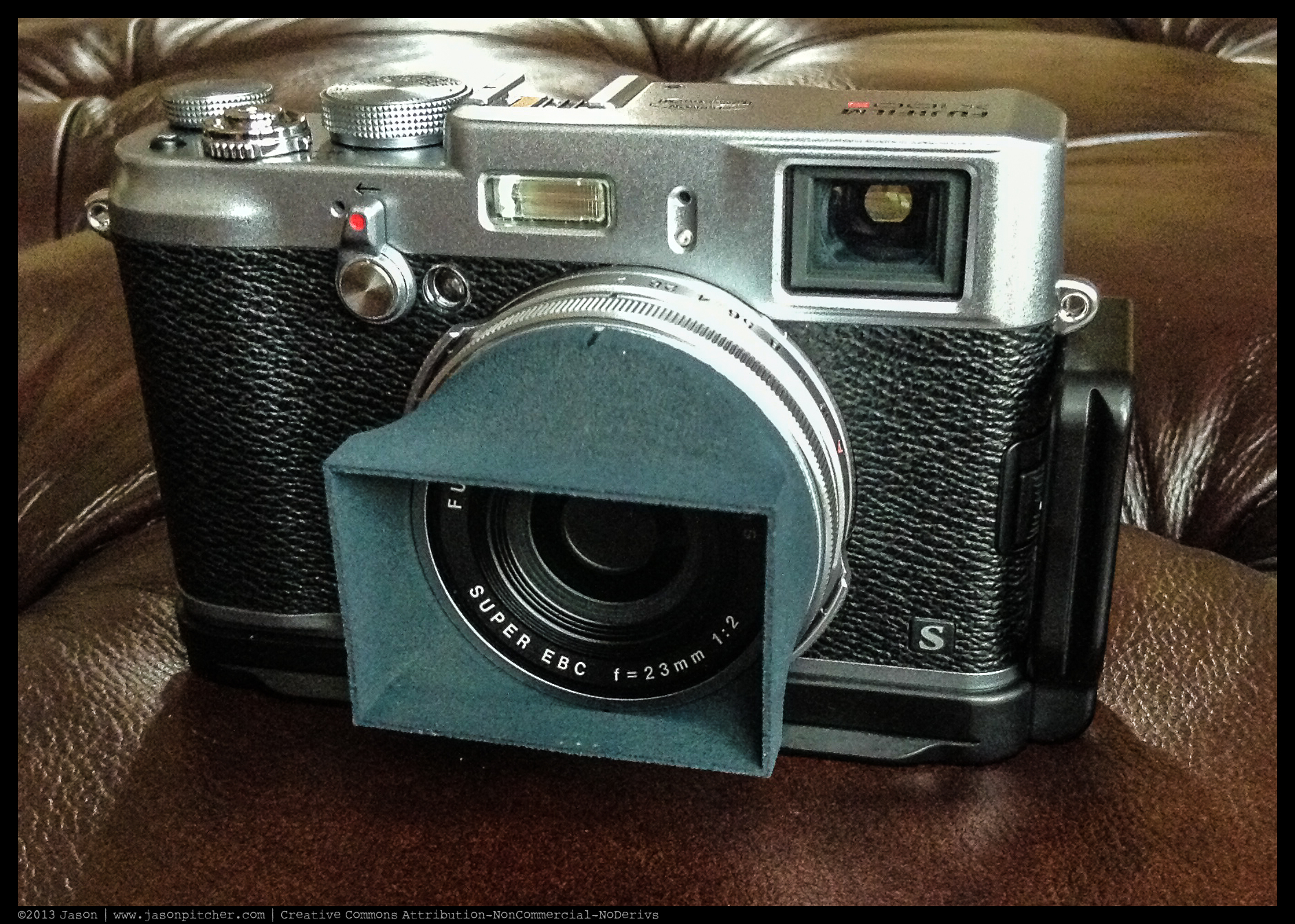 I don't think I've every spent so long learning how to use a camera. The interface is very different from the Nikons that I've used for years. It is similar to the x10, but there are enough differences to make it a learning curve. I've taken a while with it because I haven't been travelling recently and also because I want to get the best image quality I can. I do miss the zoom capability, and I'm getting used to the fixed focal length.
The image quality is outstanding. Fuji really gets colour.
I've been shooting jpeg and raw together. The jpegs are remarkable in their quality and that is where my steepest learning curve is. I'm not a jpeg shooter and I have to learn what the camera is going to do with the shot on a predictable basis. The weak spot is raw files. The included software is marginal and Adobe camera raw does not do well in interpreting the X-Trans raw file. Internet reports smearing, to me they look soft and blocky. Capture One does a much better job, but it's not part of my workflow and I don't want to add the complexity to that workflow. There are a couple of other choices, but nothing that works for me. It's not Fuji's issue – but I really wish they would use the DNG format for their raw files.
This post is titled Not a review, because it isn't. I've got to make some images that aren't snaps or tests with the camera before I could do that, and to be honest, my opinion doesn't matter anyway. I'm just stoked that I have the opportunity to shoot with this camera and continue my journey.
More to come……..