Jumping Ship – From DSLR to Fuji X
I finally did it! I sold my Nikon D800E! I no longer have a Nikon camera. After over 20 years of shooting Nikons, I've finally switched out. A huge decision, but one that wasn't made in haste (Click on images to zoom in).
It all started in July 2013 when I bought a Fuji X100s. Apart from being a gorgeous camera, it has amazing image quality and portability. I've been babbling on about it on these pages for a while. For what I shoot, when I shoot, it does a fantastic job. I recently printed the final image from this post on fine art paper at 13″ x 19″ and it is gorgeous! So I was reviewing the pictures I'd taken through the last 6 months of the 2013, and I realized that I hardly touched the D800E. It was a rapidly depreciating asset that I almost never used. With the addition of the teleconverters for the X100s, The only thing I needed the Nikon for was long lens work or super wide angle stuff. I also came to realize that 36MP is overkill for my needs.
I decided to take to leap and sell the Nikon and most of the glass. Because of my experience with the little Fuji, I wanted to replace it with a small, light CSC that could go super wide and long to cover what I needed the Nikon for, but in a smaller package. I was going to stay with Fuji because I now knew it and was comfortable with the processing workflow, which is a very important consideration. I also want a viewfinder. I will always want a viewfinder. Always. So, given the extensive range of interchangeable compact cameras they do, how do I decide?
This was my process. I love the rangefinder style. I want to have my right eye to the viewfinder and keep my left eye open for peripheral vision. Thats my preferred style of shooting. after a year with the X100s. This had me exclude anything without a viewfinder, and put a serious question mark against the X-T1. I really like the OVF / EFV combo of the x100s – so what I really wanted was an interchangeable lens X100s. Closest I could get was a X-Pro1. But with the rumours of a new one coming to Photokina, I didn't want to drop $1,000 on a body that may devalued fast and be superseded by something that could be game changing in terms of workflow for me. I bought a Fuji x to Nikon adapter to use a couple of my favourite Nikon lenses (105mm f2.0 DC is amazing) and bought the 35mm and 23mm in the Fuji sales, before I had decided on the body! I used my birthday as the excuse to make the decision – a second hand X-Pro1. It's very close to the X100s, that I don't have to think too hard about where the buttons are when switching cameras. The menus are almost identical, the viewfinders again, almost identical. I really notice the differences tho'! If you are only using one of these, it doesn't matter as you compensate, but switching back and forth, the differences test your personality!
I've had the X-Pro1 since July 2014, slowly getting used to it. I've rented lenses, bought a couple more – all second hand to expand the capability of the camera. I learned that a very fast SD card makes a world of difference to usability. I bought a really cheap L-bracket and grip from e-Bay ($30), an adaptor for Nikon lenses (e-Bay, $20). I added a Rokinon 12mm f2.0 to get the super wide, and since then I've added the Fuji 56 f1.2 and the Fuji 18mm f2, which I got in part exchange when I sold the D800E body.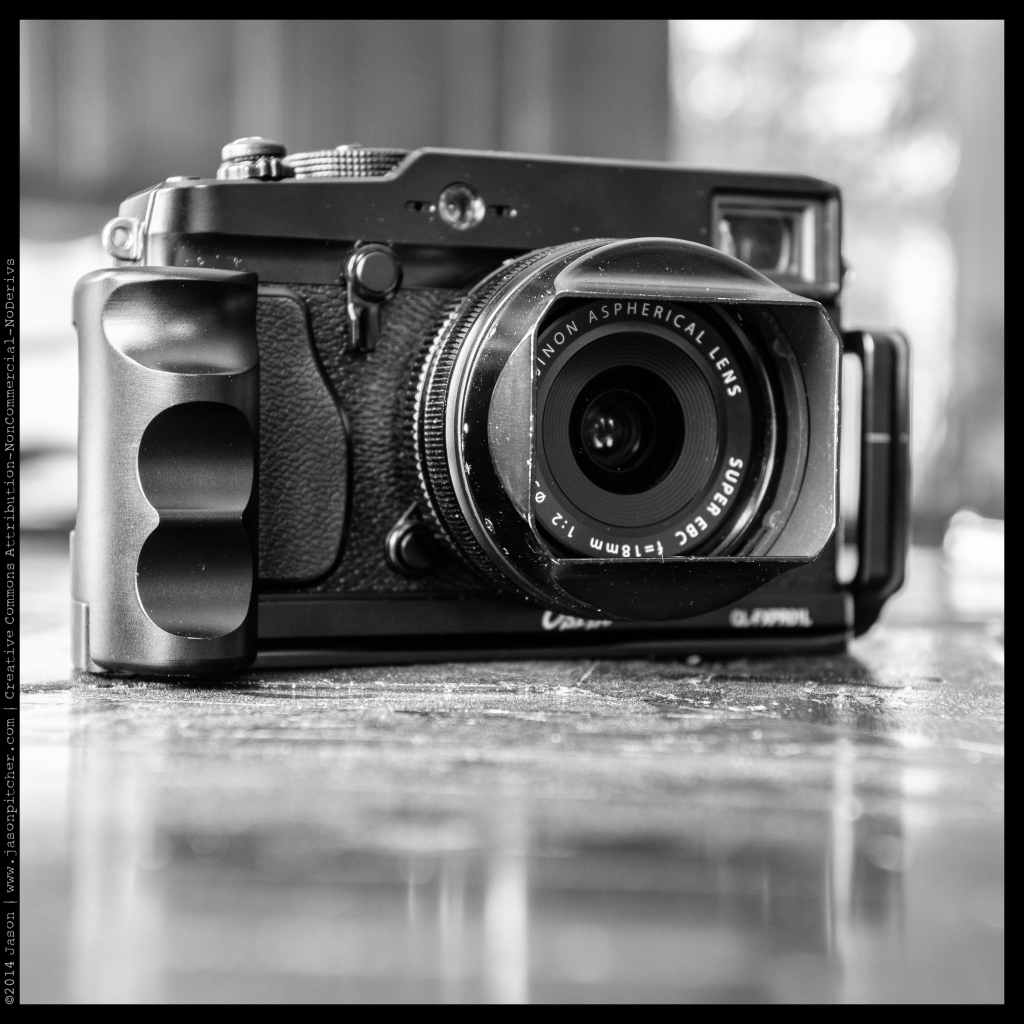 I have pushed the boat out on a soft release button from Artisan Obscura, which is beautifully made and doesn't fall off, and a Lensmate Thumbrest (cheap e-Bay ones just don't work as well), both of which improve the handling for me tremendously.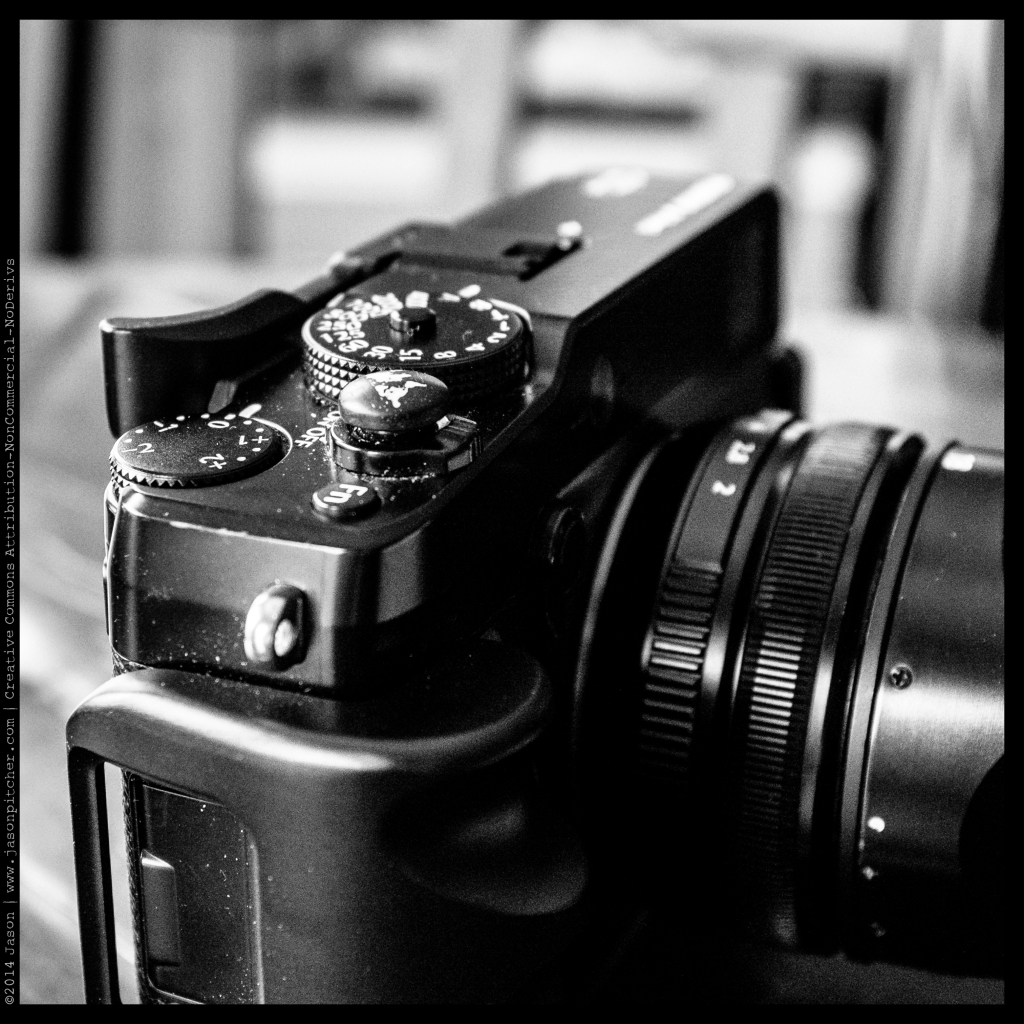 I haven't shot much with it yet. It is mostly used for family and grab shots. When I travel for business, I usually have the X100s with me, not having had much opportunity to work the X-Pro1. That being said, The shot below of my daughter, taken with the 56mm, shows just how good this setup is. The 56mm is an amazing piece of glass. The picture at the top is from Vienna, and the Rokinon 12mm proved it's ability to deliver high quality images on this platform.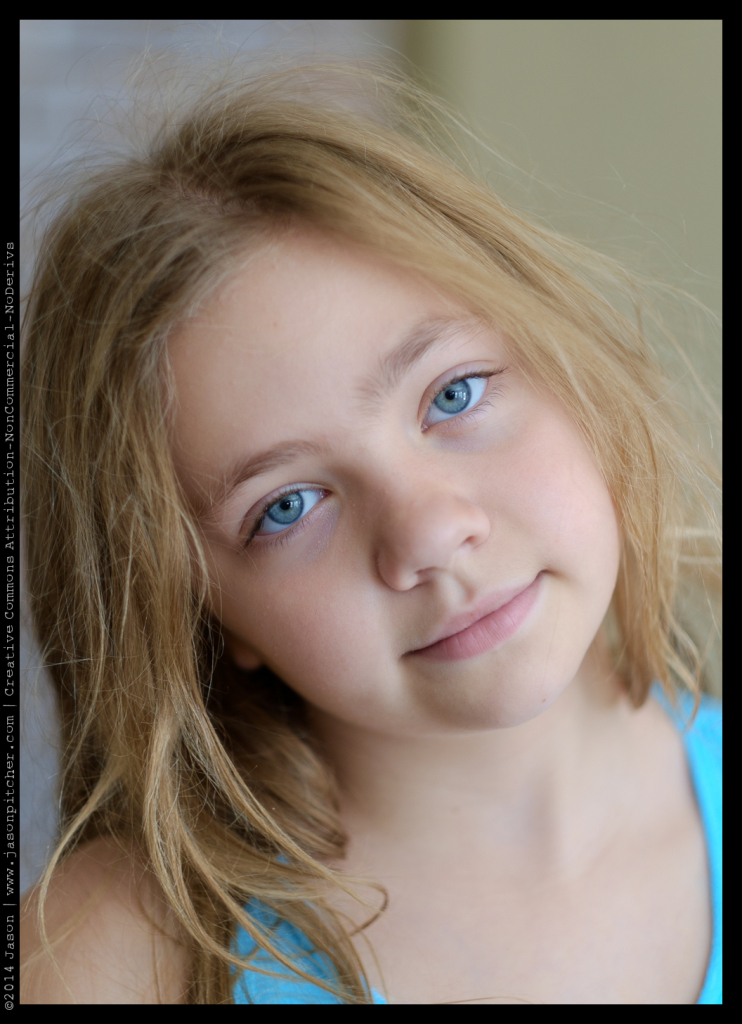 The only thing that still bothers me from the transition from Nikon to Fuji? When mounting a lens to the body, you turn the lens in the opposite direction. It sounds silly, but 20+ years of muscle memory tell me to turn it the other way and I still have to think about it. I will adapt….
More to come……