Fuji X10 – New Addition to the Stable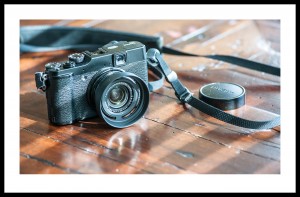 For Christmas, my wife bought me a new camera, the Fuji X10. I've been wanting a smaller camera for those times I just can't take the big rig on a trip.
While I love the X100, it's fixed focal length and price tag really made it not the right camera for me. I love the style and the big sensor, so next best thing is the X10. I wanted a camera that records raw frames, that had some zoom capability, could stack frames for HDR and could remote trigger a flash if needed. I would have loved the APS-C sized sensor as well, but the X10 has something smaller. This made me concerned about noise and dynamic range. but the test shots I'd seen online seemed OK.
I love the on switch of this camera. Twist and zone the lens to the 28mm position and it starts up. Startup time is excellent, as is the shutter delay. I had a bit of a problem with the raw files at first as the camera comes with a terrible raw conversion program. Fortunately, Adobe came out with an AdobeRaw update for Lightroom and CS5, and it works flawlessly.
The picture above was take with my D700. It is a 1600 iso shot and the noise is very controlled and easily processed out, as done here. The shot below is from the X10, at 100 iso. The two images are very similar in noise characteristics, controllable and removable.
The final shot below is a 100% crop, with highlights and shadows, post processing in Light room. I've boosted clarity, removed a little noise and sharpened. Detail is crisp and clear, highlights and shadows are well controlled. I'm happy with the image quality at 100 iso, which is where I will use it most of the time anyway.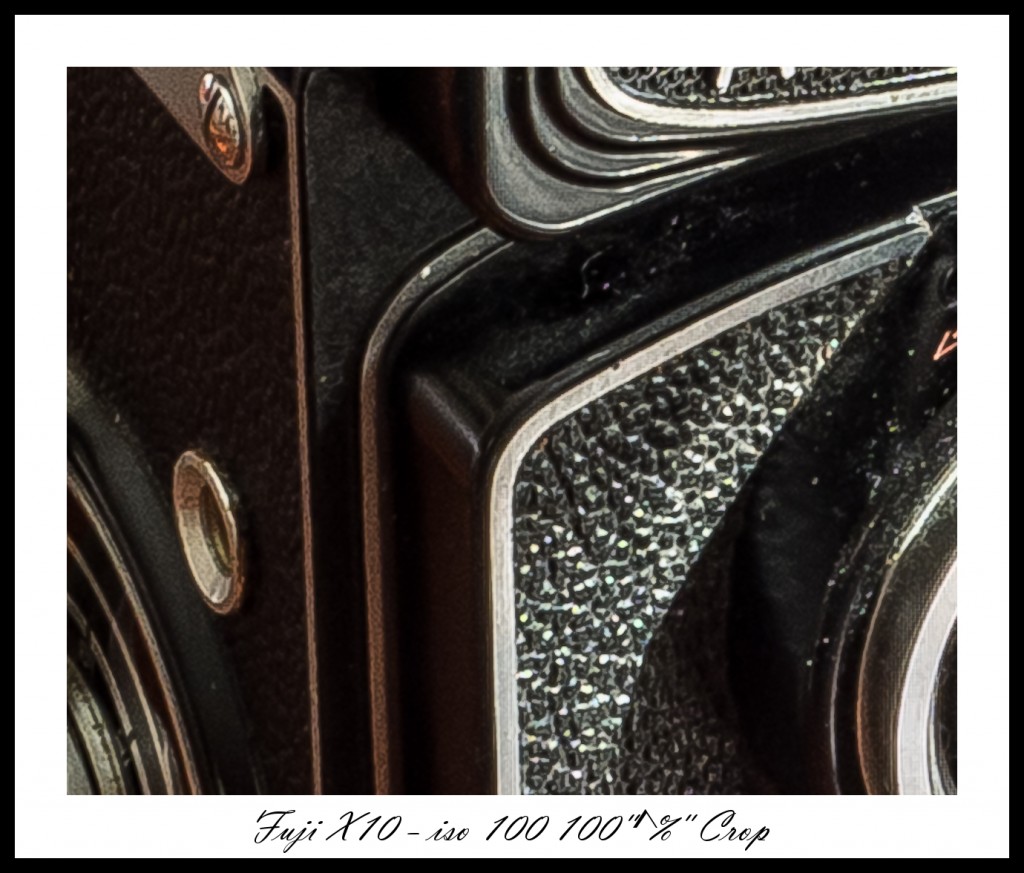 It uses the old threaded mechanical release cable, so I dug an old one of those out, and the batteries for it are some standard size. I bought 2 extras off overstock.com for $3.98 including shipping. It doesn't come with a lens hood, which is rather cheap of Fuji, and I bought an aftermarket one off eBay for $30 including shipping. The genuine Fuji one is $60 plus shipping, and both are high quality (probably made in the same factory).
I will use it with my small Rollie tripod and a small head that came with it, but I am seriously considering adding a Zipshot tripod to my kit. It packs small and while pretty flimsy, can handle the light weight of the X10.
All this adds up to a small compact set of tools for the travel I do and cannot take the big set. I can't get super-wide, or the low light performance, or the raw image quality that I get from the D700, but with some hectic trips being planned for this year, the convenience and practicality of this set up – along with very, very good image quality, means that I can get more travel pictures. For street photography, this little camera is superb. it is small, compact and inconspicuous, so I'm hoping to get more colour in my work using this setup. I will report back on the results from my next trip.
More to come……