Spicy! The Mısır Çarşısı, Spice Bazaar in Istanbul
Part of my exploration of old Istanbul took me to the Mısır Çarşısı spice bazaar, close to the Golden Horn on the north side of the old city. I didn't know what it was as I was just wandering around and saw a lot of foot traffic. I walked through the southern entrance and was immediately assaulted by the pungent aromas emanating from the vendors stalls. The Market was crowded, and I took the first shot from the steps at the southern entrance.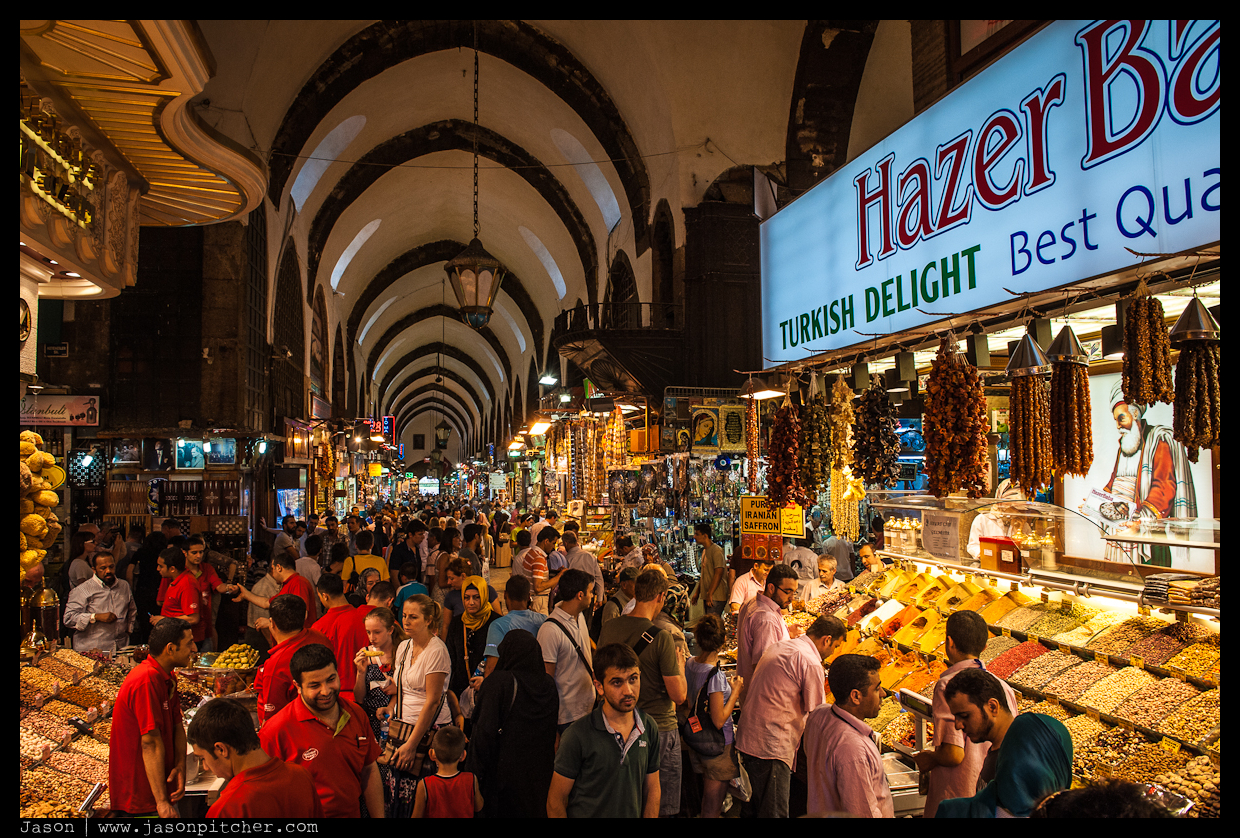 There is stall after stall of the most amazing and exotic spices, sweetmeats, teas and, well, stuff! The smell is incredible, not unpleasant, just exotic. Curry, saffron, pepper, coriander and a lot of other things I can't identify.
The Spice Bazaar first opened in 1660. I think it has been in continuous operation ever since. Some of the stalls are becoming more conventional merchants selling souvenirs and more prosaic goods, which is a bit of a shame.
It's amazing what walking through an ancient city like Istanbul can turn up. Wandering through this bazaar, you can feel the history and wonder at the generations of spice merchants who have peddled their wares here.
More to come…..