Spring in Paris with the X100s
This May, I had the good fortune to spend a week in Paris. I was working the day job, but I did get a chance to do some ordinary tourist things. I've only been to Paris a few time and have spent very little time there. Business was brisk, so I didn't check all the things off my bucket list, and it was appreciably warmer than the last time I was there in February!
This was all shot with my trusty X100s.
I made liberal use of the teleconverters (I still struggle to remember to tell the camera if they are attached or not). One of the challenges of shooting in such a well know city is to get something different. I nailed the "been there / done that" snaps, but getting something original from the Eiffel Tower, for example, is not easy.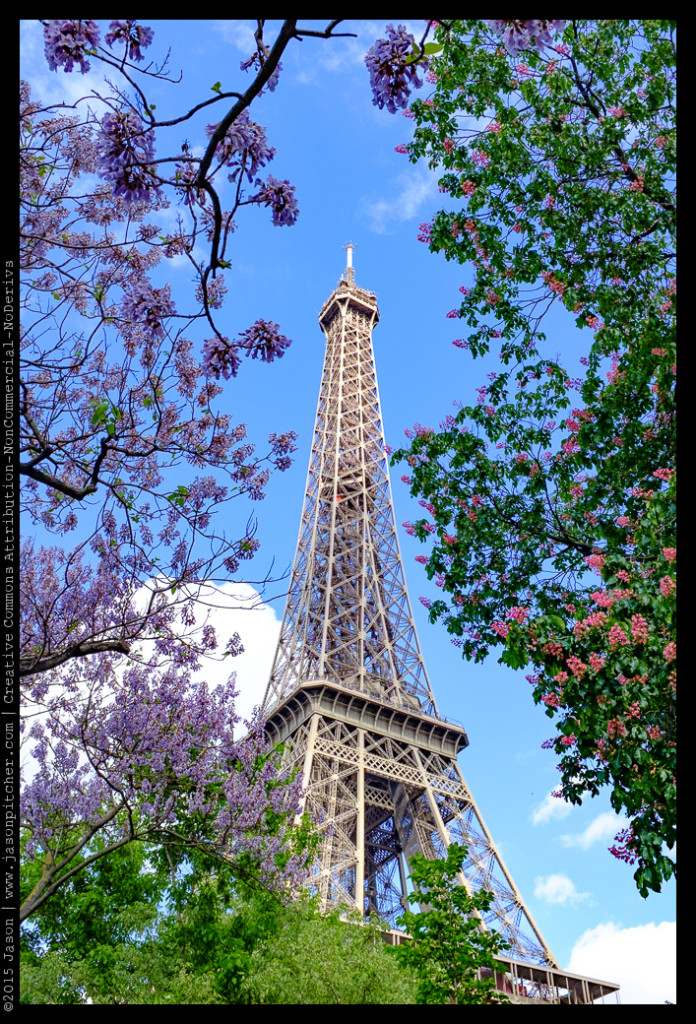 Still, I haven't seen a lot of pictures with the tower and blossom on the trees…probably means there's loads out there and I'm too lazy to find them. The alternate is to go for an abstract, but thats been done to death. I did notice an interesting image with the structure and the sun, and was hoping to get a good flaring image.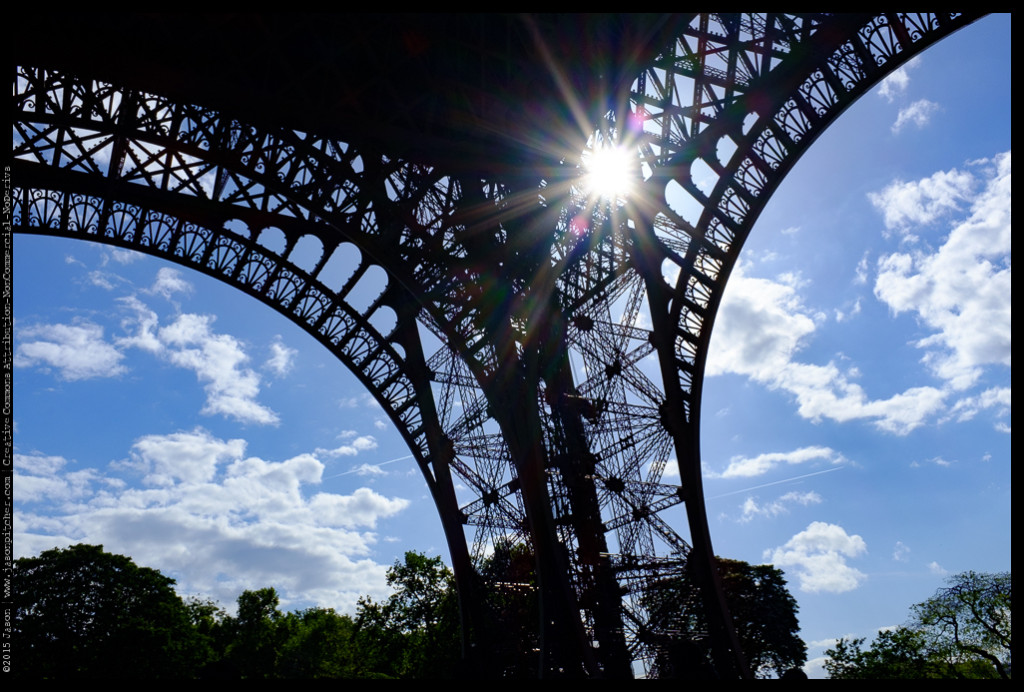 While up the tower, you get to enjoy the pickpockets and the sights of Paris: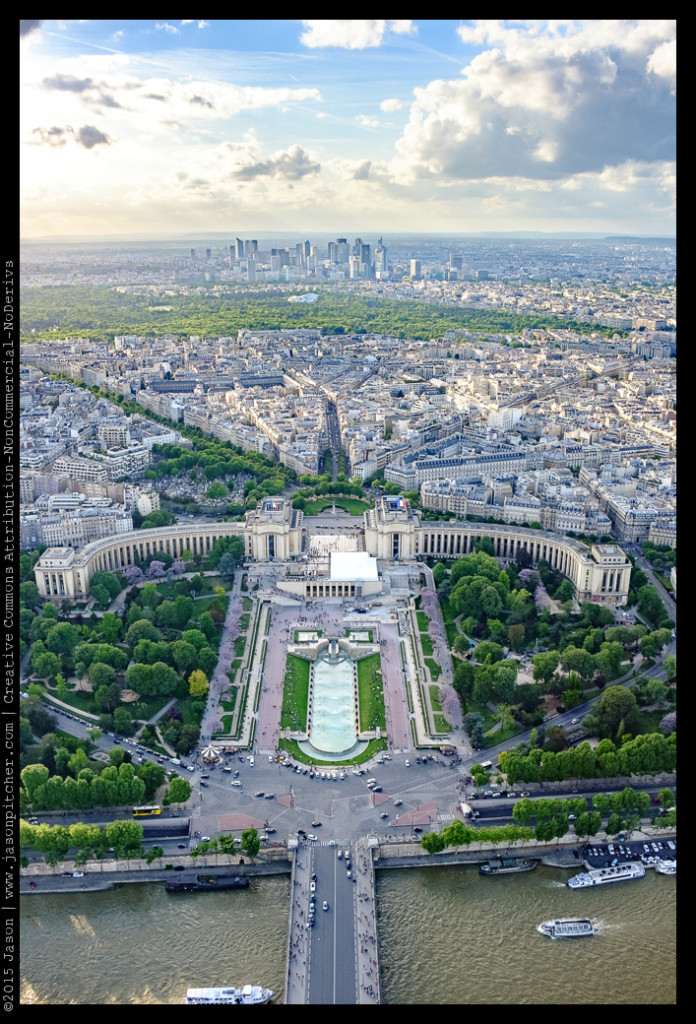 Next up, Montmartre and Sacre Coeure
Found this chap strumming along: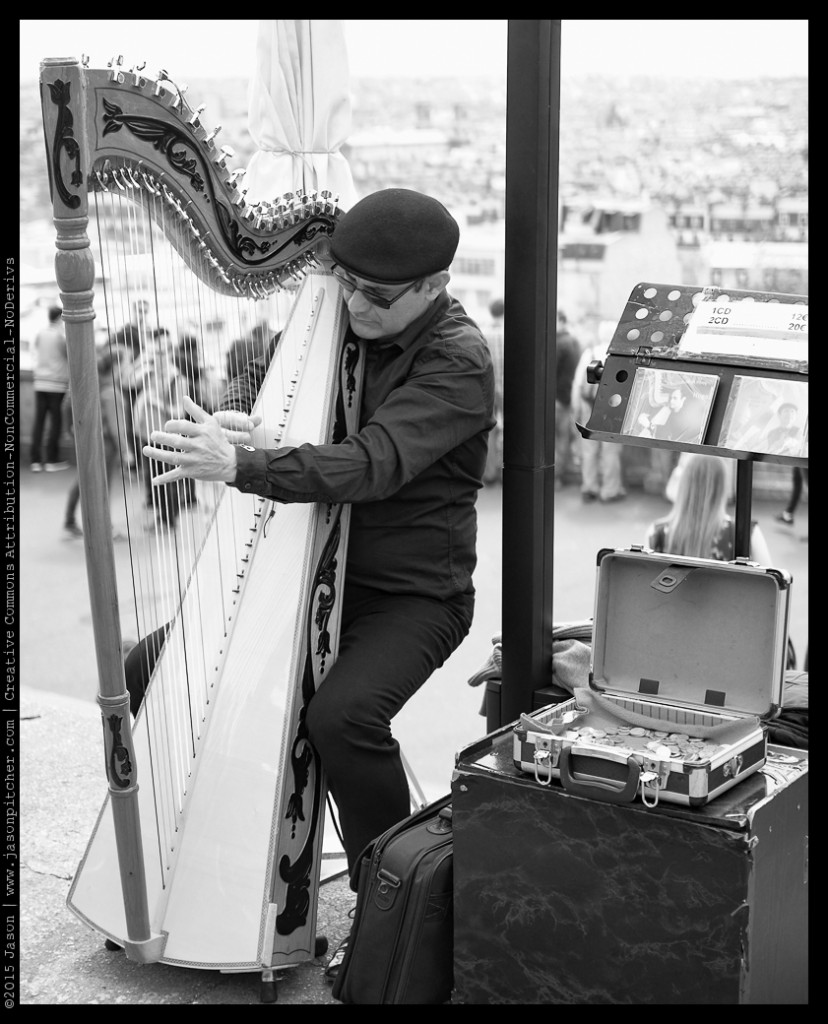 Then on to the streets around Montmartre: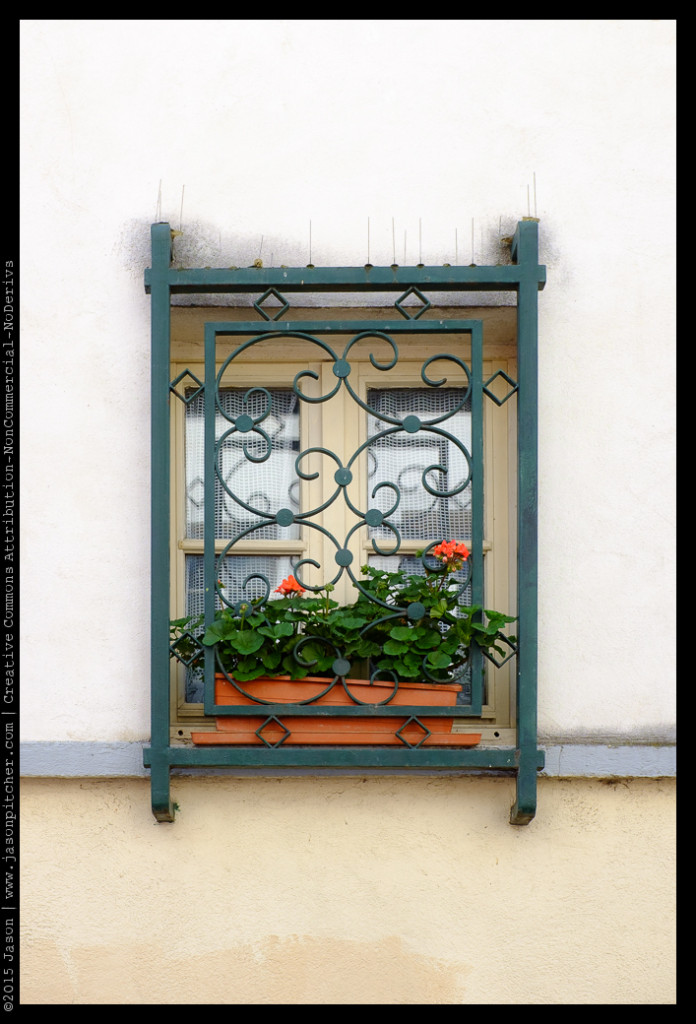 And a charming bakery:
Next on the list, Notre-Dame De Paris!
And the obligatory gargoyle. I love gargoyles. I know this shot has been done to death, but I still enjoyed getting it.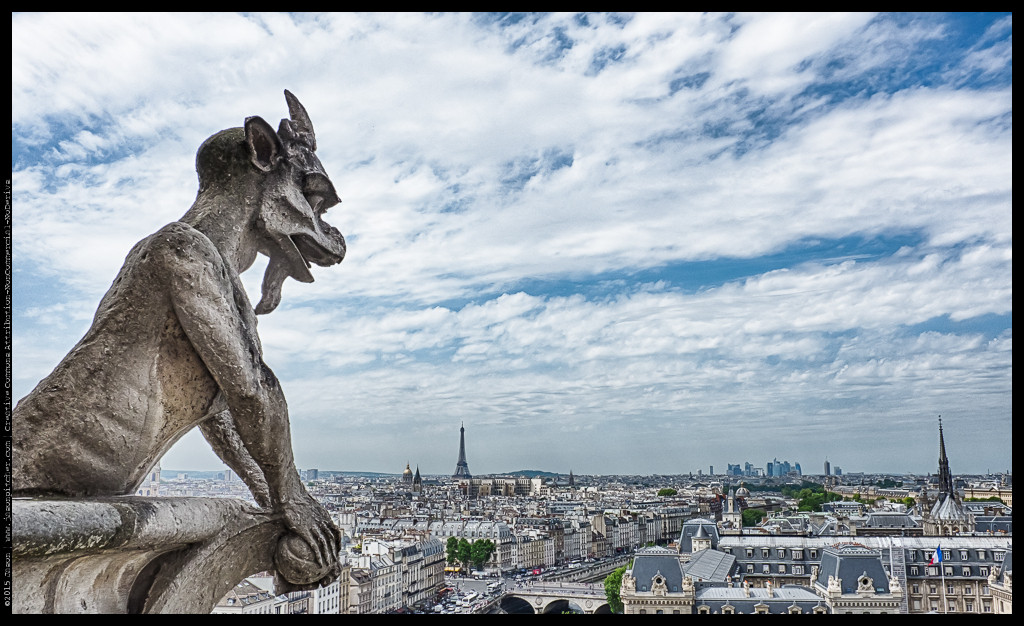 The back of this medieval pile is quite dramatic, but needs more gargoyles.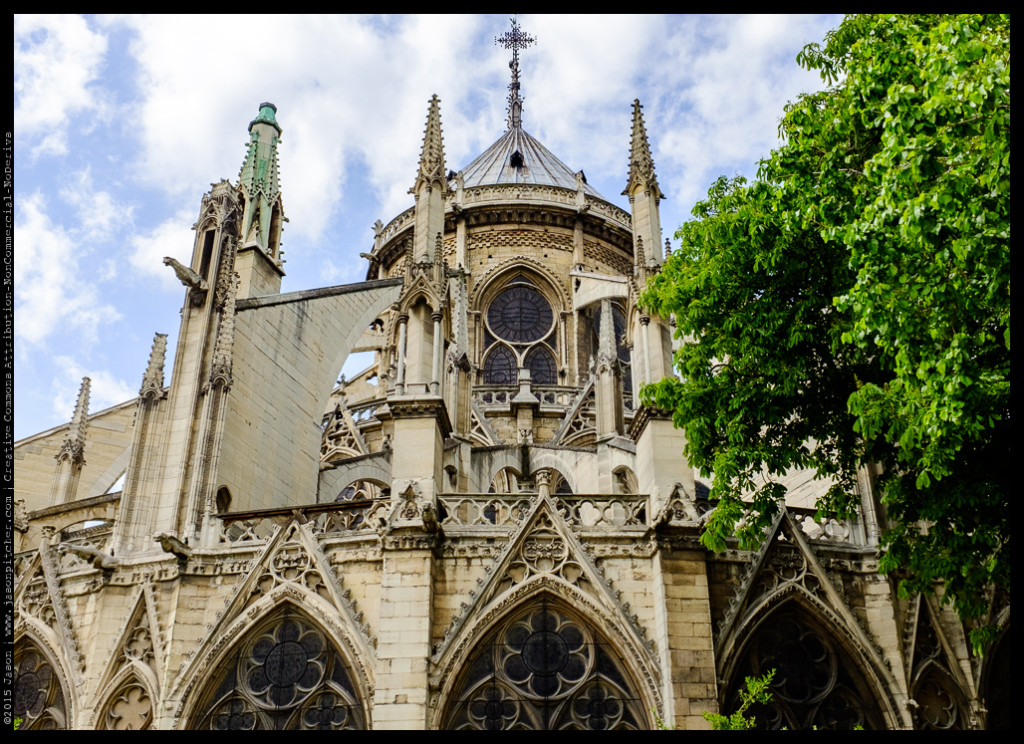 Then a wander over the Pont de l'Archevêché. Interestingly enough, the fable of everlasting love "locked in" is rather abhorrent to the french, as this 2012 article from the New York Times explains.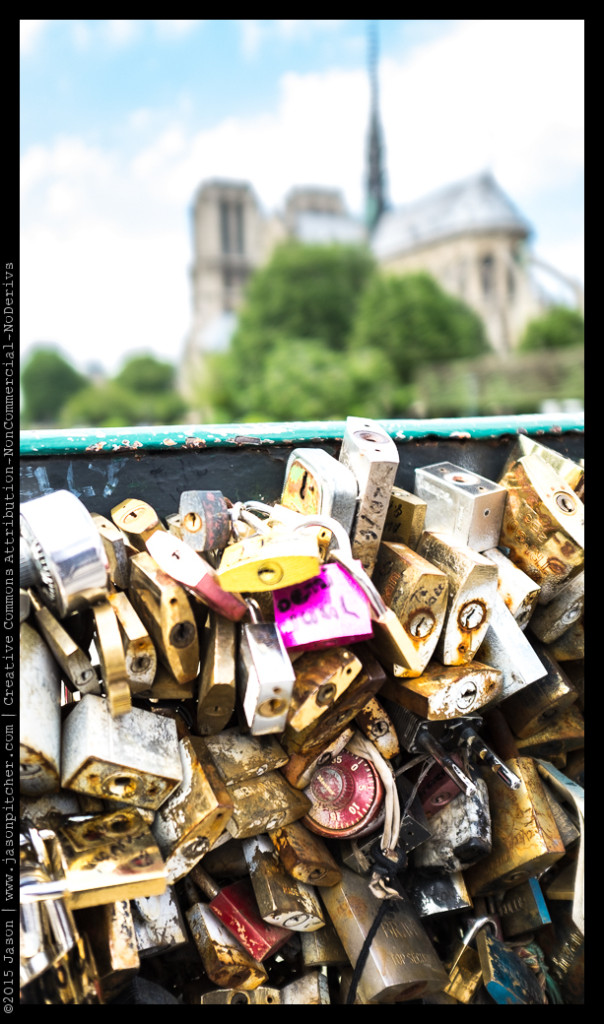 Last day, the weather turns south. Still, worth trying for another interesting(ish) Parisian icon: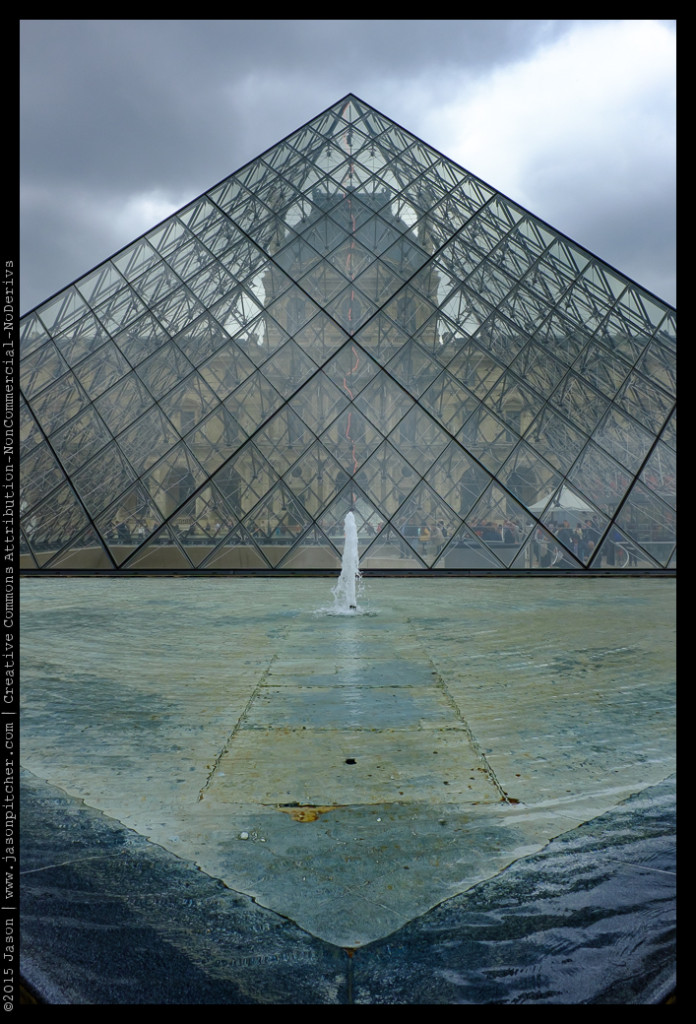 My trusty X100s is still my tool of choice. I love the portability and the complete image control. It's just getting better as I get older. If any camera was to be the one I'd swear never to give up, this is it. Not going to swear it, because sooner or later Fuji will replace it with another even better image machine, but until  then, this one's mine. Oh, and if anyone feels they have to mention the X100t, it doesn't produce any better images than the "s". Just more bells and whistles that I'll probably forget how to use.
More to come…….