And why?
Now that is a good question! It isn't for fame and glory, or for profit, although I will happily sell to the highest bidder. I do feel a need to share my work, my best images, with anyone who wants to see them. I would like my creativity to be appreciated, even in passing, and to share my vision of some of the unique and fascinating places I've seen, people I've encountered.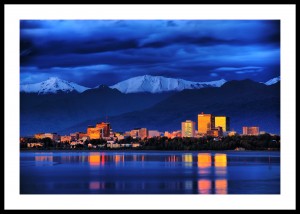 In recent years, I've embarked on several projects. I shot the start of the Iditerod and dog sleigh races in Alaska and Bears and Foxes at  McNeil river, but these were short term, with little commitment. In 2008 I shot a chance image of Anchorage, Alaska, that struck a chord. I've printed this up at 19 x 13 and it looks gorgeous. This image set me on a new personal project. In 2009 I began a new chapter in my career, which involves a lot of international travel. I rapidly discovered that I would arrive at an airport, taxi to the hotel, visit an office or two, then back to the hotel, then the airport. I would go to interesting places and take nothing away except a vague memory.
I started to make a concerted effort to record an image of every city I visit, preferably in the style of this first cityscape image from Anchorage. Sometimes I get there too late, and the sky is already black, sometimes I don't make it at all and sometimes the weather just doesn't co-operate.
So I'm building a body of images of cities and towns from all over the world. Sometimes I capture something unique, sometimes something mundane and occasionally just a standard tourist viewpoint. I'm planning on selecting about 40 or so and working them into a high quality coffee table book and doing a limited edition print run to complement the book. This gives me a goal, an objective to keep me engaged and keep me dragging a big DSLR, lenses and tripod on business trips.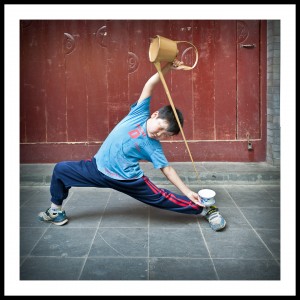 The other side of my work is travel photography. When I get the chance for an extended visit somewhere, I like to try and get into the culture and tell a story. The story may be obscure, and I may only be the one who gets it, but I love capturing images that show people in their environment. Cultural icons, interesting viewpoint – all cool stuff that I enjoy making images of.
So, this is a site where I can share my stories and work. I like sharing this stuff, and getting feedback. It helps me focus on what works and what doesn't.
Alternatively, I just need to justify spending all my spare cash on shiny new toys…….
.
.